Find interesting work in the industrial, construction or logistics sector through Eezy
Nearly a fifth of Eezy employees help professionals and those who want to become professionals find work in the industrial, construction and logistics sector with more than 30 years of experience. We offer work in both local and national projects and companies throughout Finland. We are well acquainted with our client companies and the jobs we offer.
In Finland, it has been made easy to take up jobs and work. We invest a lot in occupational safety and induction training. We want to help you succeed as well. Join our talented team!
Industrial sector
Most of our industrial sector clients operate in the metal, forest and food industries. Most industrial jobs are located in factories, engineering workshops, repair shops or other similar facilities.
People employed in industrial positions are often professionals in the metal, electrical, telecom or IT system or HVAC system sectors. The most common job titles are machinist, electrician, factory worker or production worker, but the positions in the industrial sector vary greatly from project management to the cleaning and maintenance of buildings.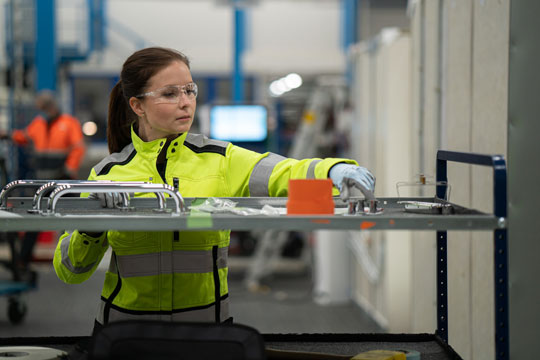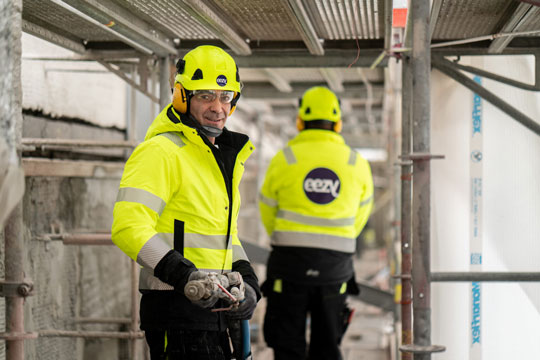 Construction
Eezy works in close cooperation with the largest construction companies in Finland and has a broad range of construction sector work on offer. Jobs in the construction sector are often located on construction sites where new buildings are being built or old ones are being renovated.
Construction sector jobs vary from actual construction work to, for example, excavation, processing of concrete and work supervision tasks. Typical job titles include building assistant, supervisor, construction worker, carpenter or woodworker.
Logistics
New jobs in the logistics sector will continue to emerge as a result of the increased popularity of online retail, digital storage solutions, and increased human and goods traffic. Seasonal fluctuations are common and balanced with staff leasing.
The logistics sector offers a variety of jobs from sales to transport and from warehousing to order tracking. Typical job titles include warehouse manager, driver, collector, logistics operator or logistics manager.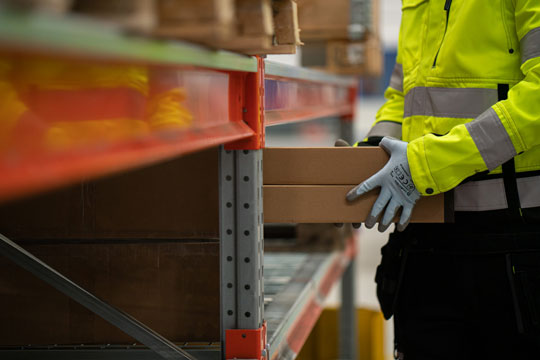 Contact details
Eezy is close to you. We serve you nationwide at more than 50 Eezy offices. Please ask your local contact person for more information or check all the contact details here.
---
Eezys industries
We are constantly looking for employees for our clients for diverse industrial, construction and logistics work all over Finland.
We are looking for committed employees for hotels, restaurants and offices.
Eezy United specialises in employing both active and former athletes and coaches.
Doctors by Eezy is a competent and experienced partner at different stages of a doctor's working life. We are happy to help you with any questions you may have before and during your employment. We are the most experienced operator in our field and always within your reach.
Farenta is a reliable and professional partner throughout the career of a pharmaceutical professional. Whether you want to work in one pharmacy permanently or switch between localities and pharmacies, we are here to help you do that.